Ecorse Historical Society's office is located at:
​
Albert B. Buday Civic Center
3869 W Jefferson Ave
2nd Floor
Ecorse, MI 48229
​
(313) 386-2520 Ext. 4
​
Email:
Iris Morgan, Chair
​
Dana Hughes, Secretary
​
Charles Hunter, Treasurer
​
Pamela Holmes-Hill
Marketing & Media
pam@ecorsehistorical.org
​
INFORMATION:
​
Newsletter:
​
​
!!!URGENT FUNDING ALERT!!!
Visit our "Projects" page & learn how you can help!
Member in good standing of:
The Story of Us...
Let's rewind to the last two decades of the 18th century, the area that would eventually become Ecorse, was originally a Native American burial ground before being settled by the French and named Riviere Aux Echorches which means, in English, The River of the Barks".
​
In 1827, the Michigan Territorial Legislature created the Township of Ecorse 10 years before Michigan became a state. When Ecorse Township was first created, it covered 54 square miles of land running from the Detroit River to Taylor, Michigan.
​
Logging was quite important to the people of Ecorse as the industry contributed to most of the jobs during the early years.
​
In the 1900's steel became a huge factor in our community and on July 5, 1923 Michigan Steel Mill opened with a then jaw dropping 500 employees which, of course, grew as time went on.
​
​
​
​
Ecorse officially became a city on September 19, 1941 and adopted the city charter September 19, 1942.
Ecorse Veterans/Families of Ecorse Veterans - Click below to register for the Memorial Day Celebration, Monday, May 25, 2020 at 11:00 am at the Dingell Park War Memorial on the waterfront.
Don't forget, Halloween is Thursday, October 31st! BE SAFE!
AT THE ECORSE PUBLIC LIBRARY!
​
Ask the librarian about:
Kathy Covert Warnes who was born and raised in Ecorse, Michigan. She didn't get to college until she was in her thirties, because she was busy trying to earn a living and raise her daughter by herself, but eventually went on to earn her Ph.D. in History in 2006, and has just completed a three year visiting professorship in History at Grand Valley State University. Her current projects include a recently completed biography of Rachel Jackson, four children's books, and a novel about the Great Lakes.
​
​
​
UPCOMING MEETINGS
ALL ARE WELCOME TO ATTEND!
​
Ecorse Historical Society
Albert B. Buday Civic Center
3869 W Jefferson Ave. - 2nd Fl.
Conference Rm. B
Ecorse, MI 48229
​
Next meeting:
Saturday, October 19, 2019
12:00 pm - 1:00 pm
​
​
Ecorse Community Events Committee
Albert B. Buday Civic Center
3869 W. Jefferson Ave. - 2nd Fl.
Conference Rm. B
Ecorse, MI 48229
​
Next meeting:
Thursday, October 17, 2019
6:00 pm - 7:00 pm
​
Ecorse Public Library Commission
Ecorse Public Library
4184 W. Jefferson Ave
Ecorse, MI 48229
​
Next meeting:
Monday, October 21, 2019
1:00 pm - 2:00 pm
​
City of Ecorse - Mayor/Council
Albert B. Buday Civic Center
3869 W Jefferson Ave. 2nd Fl.
Council Chambers
Ecorse, MI 48229
​
Next Meeting:
Tuesday, October 8, 2019
7:30 pm - 9:00 pm
Tuesday, October 22, 2019
7:30 pm - 9:00 pm
​
​
​
​
​
Click on the calendar below for a preview or click on the "Community Calendar" tab for the expanded view!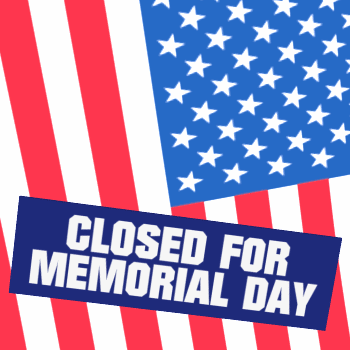 Just a reminder...
​
City of Ecorse government offices will be closed on Monday, May 25, 2020 in observance of Memorial Day.
​
Thanks for your sacrifice and service!
Ecorse Lighthouse - Est. 1895 located on the west side of Detroit River.
Overview
Ecorse, the oldest downriver community, was the site of many critical battles from the French and Indian War through the War of 1812 as French and English settlers forged new homes in the Michigan wilderness. By 1827, the scattering of settlers had developed into a small community, and the township of Ecorse was formed. During the Prohibition era, the peaceful riverfront was transformed into hideouts for rumrunners and other nefarious lawbreakers. From a prosperous shipbuilding industry to a championship rowing club and the Detroit River runs made by the Bob-Lo boats, Ecorse's maritime history is one that continues to engage residents and impel the community forward.
The Ecorse Historical Society is a 501 (c) 3 nonprofit organization and your gift may qualify as a charitable deduction for Federal Income Tax purposes. Donors should consult their tax advisers or the IRS to determine whether a contribution is deductible.
The Ecorse Historical Society will not trade, share or sell a donor's personal information with anyone else, nor send donor mailings on behalf of other organizations.